Based in Cape Town, South Africa, Real Time Accounting launched as a traditional accounting practice. The company grew frustrated with traditional, paper-based accounting systems and outdated tools for SME clients, and thus the search started for more effective tools to offer clients.
They made a business decision to become a Software Solution Provider to firms in need of more efficient and effective systems to run their clients' accounts.
In 2016 Fanie Meades and Pierre Dixon joined as directors and owners to support the business's move to this new approach to the way commerce is handled. Real Time Accounting is now focused on providing the best accounting offerings available with a comprehensive service for all entrepreneurs and SMEs, including corporate advisory and wealth management services.
As SAICA and SAIPA registered accountants and tax practitioners, Real Time Accounting remains committed to foundational accounting principles while at the same time ensuring that the latest technology is embraced to provide accurate, understandable and real- time information to all users.
"What we have seen and heard from a lot of clients is that they have saved so much time through the use of electronic tools including DOKKA and us assisting them with back-office operations, that they can focus their effort and energy on growing and improving the business and further marketing their company allowing increased success.
We have seen a significant improvement in the use of DOKKA compared to other electronic providers, specifically with regards to client buy-in as it's more user friendly and from an accountability perspective (with regards to the uploading and storage of relevant documents) as this is now totally visible to the client."
Pierre Dixon, Director and Owner of Real Time Accounting
As a technology-focused and driven firm, Real Time Accounting's requirements for a paperless, cloud-based system were paramount. Automating its clients' processes and functions was of vital importance.
This allowed the company to help its clients better understand the value of their own business and speed up access to their data more efficiently and with higher accuracy.
The automation of manual processes and tasks saves time spent on the activity and ensures growth in more vital areas of the business, saving time and increasing the overall efficiency.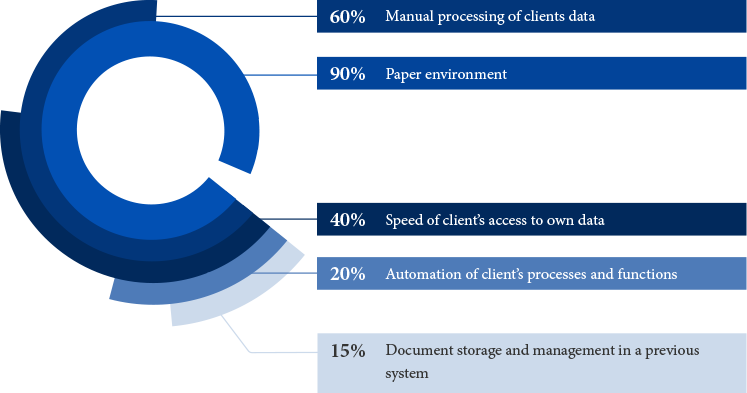 The current technology stack did not offer the seamless automation required for a business looking to take the next steps in its growth trajectory.
A significant problem identified was how document storage and management within their previous software was limited and inefficient. The decision to work with DOKKA was based largely on its ability to handle document storage efficiently, accurately and with ease. The advanced search functionality within DOKKA's Robust Document Management System (Chat, Tagging, Approval workflow, Search and more) operates exceedingly well with exceptional ease-of-use, no matter the formatting used for file storage.
The ease of use offered by DOKKA allows the client to be in charge of and therefore responsible for uploading their documentation, allowing for added accountability on their part while allowing Real Time Accounting the ability to save both time and money while operating more efficiently.
Furthering the company's attraction to using DOKKA, was a series of built-in features including DOKKA's Artificial Intelligence, allowing for increased automation of tasks, particularly the initial document setup and its ability to learn from the user's habits, leading to further time-saving on the part of the user. Coupled with this was DOKKA's handwriting recognition ability and the facility to reference notes made manually on printed documents, duly impressing the decision-makers at Real Time Accounting and cemented the idea of DOKKA being their system of choice.
Consolidate your Invoices &

AP efforts into ONE Smart

Platform that works for You.
DOKKA automates the collection of documents, the extraction of data from invoices, creation of bookkeeping entries and reconciliations.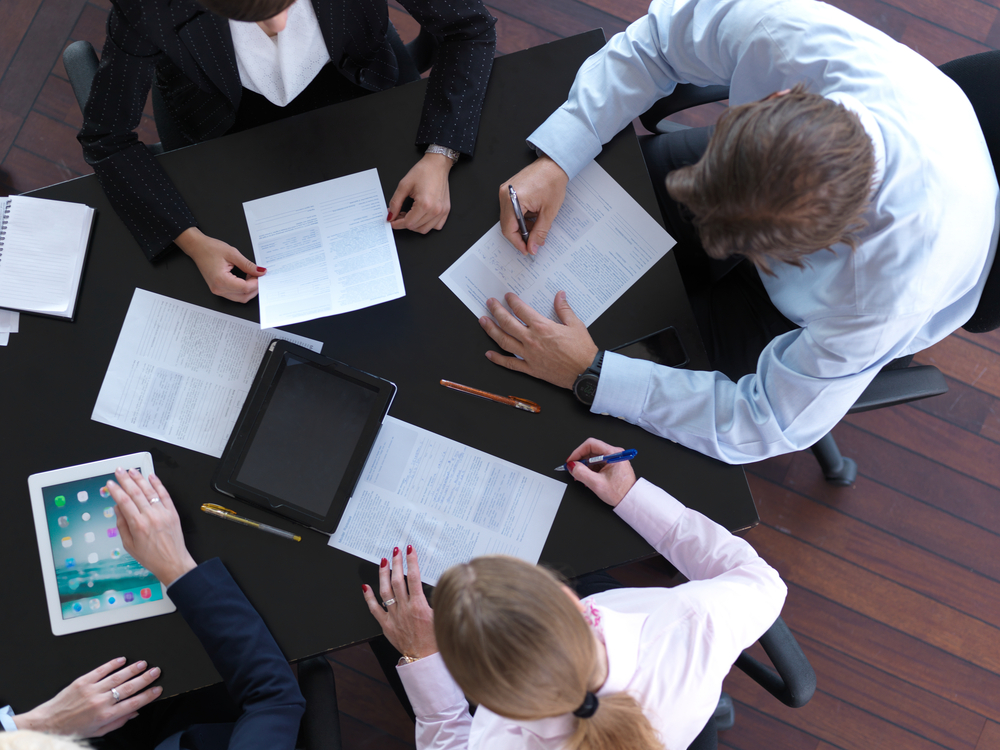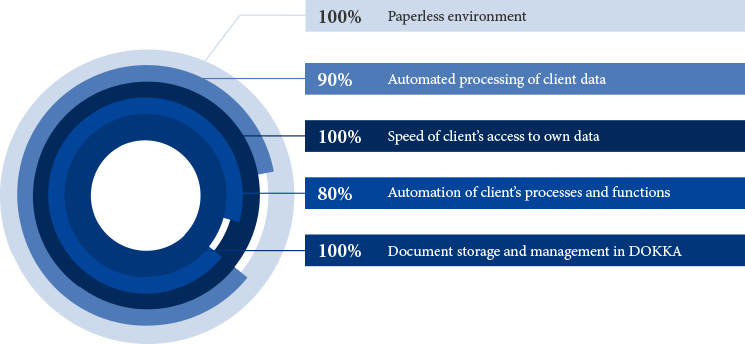 Changing the Mindset
Moving to an automated system always presents a unique set of challenges. However,thanks to DOKKA's user-friendly nature and the ease of onboarding clients, platform adoption is a simple and efficient process.
The ease of use and its technological capacity allows for an expedited process by new users, who are generally excited by the possibilities presented by the adoption of software as they see the benefits afforded to them. Additionally, lowering the time spent by Real Time Accounting on processing has afforded it the ability to focus more on its clients' financial needs, further reinforcing the idea that moving to DOKKA was indeed a wise decision.
Book an explore session with DOKKA.
Schedule 15 minutes with us. Lets explore whether DOKKA is the right platform to automate your accounting process.