Our powerful features makes your Accounting Software smarter through Ai
With DOKKA, every step of working with your clients documentation is made easier!

From receiving both digital and paper documentation from clients, to integration into Accounting Software, every part is optimised for time.

Document discussion & queries are linked to the specific documents, making it easier for you and your clients.

Digital documents don't need to get printed. Paper documents can get automatically digitised.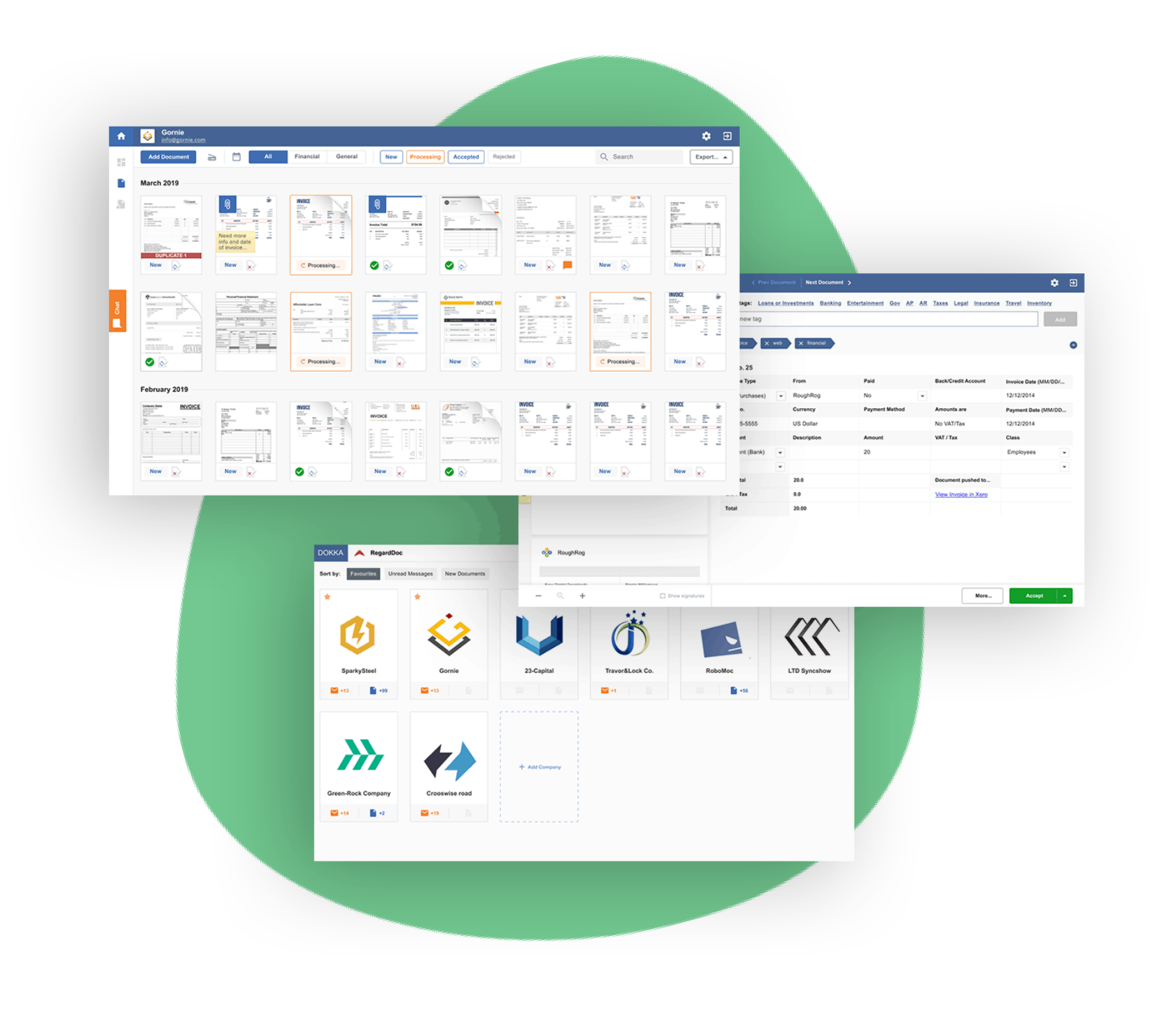 DOKKA understands every document, so anything is possible!
The relationship with your clients just became a whole lot more efficient. Watch bookkeeping entries get created from your client's documentation instantly, and entered in their accounting software.
Complete your details below, and one of our team will give you a call to answer any questions you have: